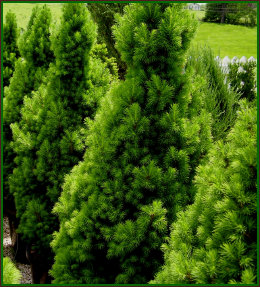 Christmas Trees
Fresh-cut
Fraser Christmas Trees
which are known for their good needle retention and great fragrance and shape.
We have
Live Christmas trees
that can be planted later, such as Alberta Spruce, Blue Spruce, White Pine, and others.
All items subject to availability.
Artificial Christmas Trees
We select high quality pre-lit trees in a variety of sizes, shapes, and styles. Call us for more information.
Mays Greenhouse ©2010