6280 S. Old State Road 37
812-824-8630

Mays Greenhouse © 2020
(All items subject to availability)


Christmas Special Orders:

Thursday from 9am to 1pm limited to the elderly and those at high risk for on property shopping
Orders will be filled in the order we receive them. For orders placed electronically, you will receive an email confirming we received your order. An associate will then call you if there are any questions with your order and for payment options. Please use our Christmas Lists for pricing and descriptions when ordering.
ALL ITEMS ARE SUBJECT TO AVAILABILITY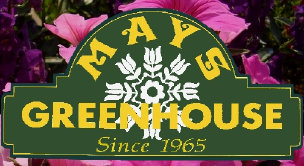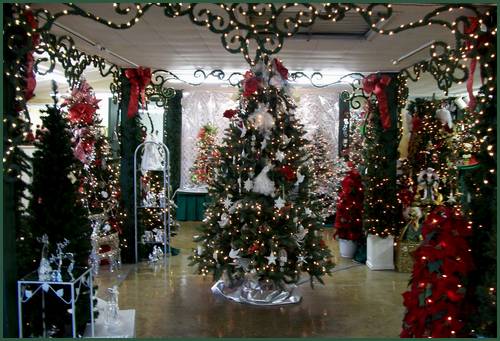 Christmas here at Mays is a great way to spend a joyous time with family. Pick out your Christmas Tree, order your wreath, enjoy our beautiful Poinsettia house, (a wonderful place to take holiday pictures).

We usually have everything set up by the 3rd week of November. So mark your calendars!
This year we are doing things a little different and spreading a few things out to help keep with the social distancing during the Christmas season. We will now have a Cash register in our #9 building along with other Christmas items. Our store will be decorated as always too!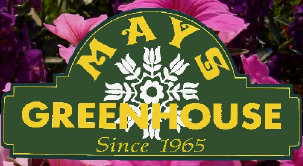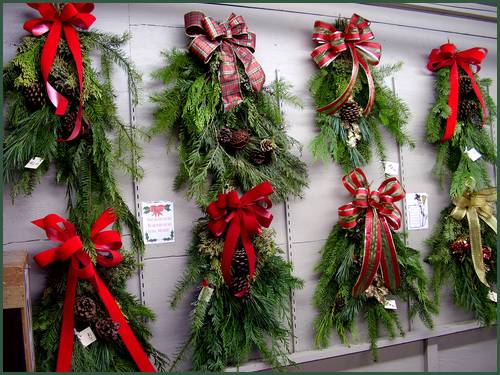 Christmas boughs and bunches are still one of our most popular items. We sell them plain and decorated. If you want us to decorate one especially for you we can do that too! These are great for fences, doors, lamp posts and more! We have single boughs of Noble and Silver Fir, which are priced by the pound. The mixed bunches are made of Douglas, Cedar, White Pine, Incense Cedar and Blueberried Juniper. All of our decorated items have been dipped in anti-transpirant to prolong the life of the greens. We mist them daily to keep them fresh!
NEWS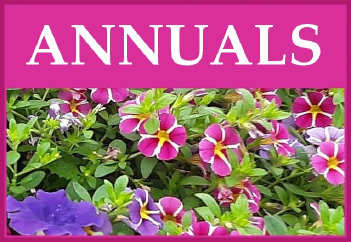 Our handmade Fresh Christmas wreaths come in a variety of sizes from 12 inch all the way up to 60 inch! Be it for your car, your door, your fence, or even your barn, we have a size for you! Our wreaths are made right here on our property with fresh greens from Frasier fir, Noble Fir, Boxwood, Cedar, Noble Fir and White Pine. Mixed green wreaths are available too. Our mixed wreaths contain the main green plus White pine, Incense Cedar and Blueberried Juniper. To learn more about our wreaths click the link above.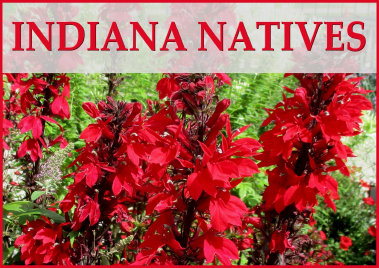 We will continue to do special orders for Christmas as we always have. If you placed an order last year, we may have your order from last year, and if you are wanting the same items, you can call and give your name and make the request. We also have lists of some of what we offer now available online for you to browse through and an order form to place an order by email. Keep in mind, that all items are subject to availability.



Poinsettias are bright and beautiful and just sing Christmas! We get our first shipment around the third week of November. We will have several sizes and types! Follow the link above learn more and how to care for a poinsettia and also how to get your poinsettia to re-bloom!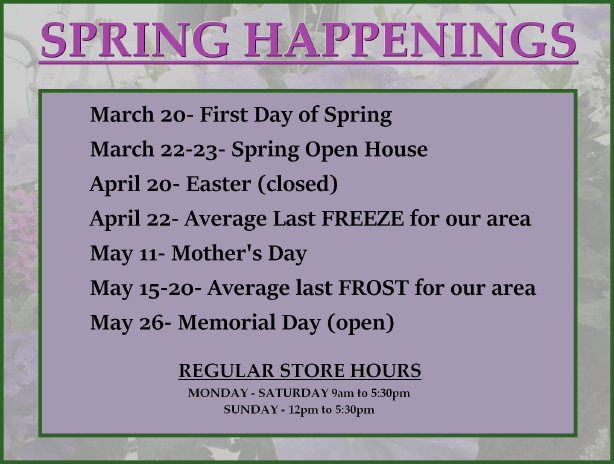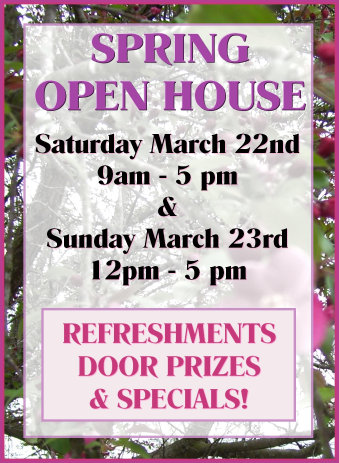 Frasier Fir is one of the best Christmas trees if you are wanting a fresh-cut tree. It has great needle retention and the best Christmas fragrance. Just walking through the trees makes you say ahhh Christmas time!

To learn more on how to take care of a fresh-cut Christmas tree and how to decide what size of tree you need, follow the link above.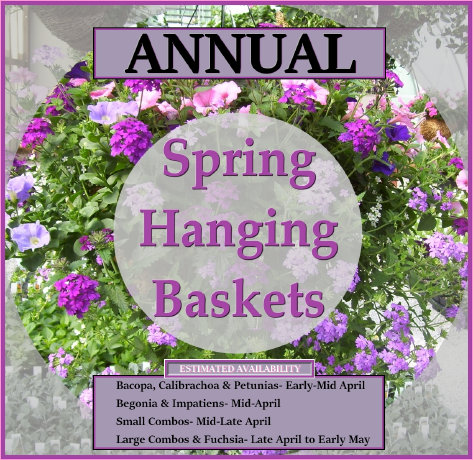 Poinsettias aren't the only holiday plants we carry, Amaryllis, Paperwhites, Anthurium, Cyclamen and many others are great holiday plants too!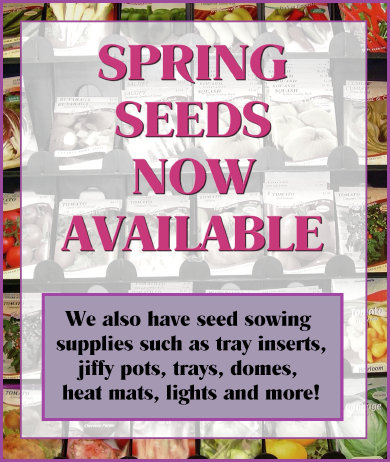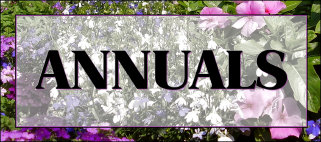 Wondering what you can put on graves for Christmas? We have cemetery saddles for headstones, grave blankets and crosses. All are made from fresh Christmas greens and decorated the way you want them. We also have easels for wreaths as well.
We also have artificial wreaths, crosses and cemetery saddles if you want to save the decorations.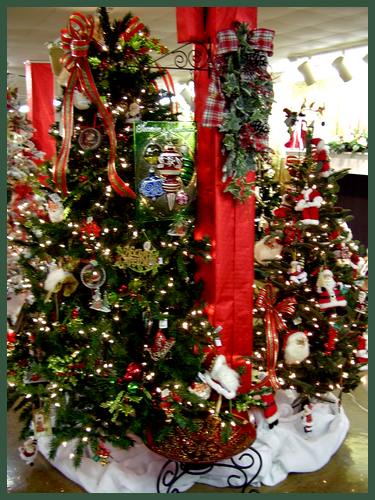 We adorn our store with artificial Christmas trees decorated with unique Christmas ornaments! Come in and shop while getting great decorating ideas for Christmas. You can shop right from the trees! We also have other Christmas decorations, such as Garden Flags, Centerpieces, picks, swags, and so much more!

We usually have everything set up by the 3rd week of November. So mark your calendars!