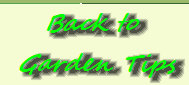 Herbal teas are fun and easy to make. You can use dried herbs or fresh. The main difference is the amount you use. If you are using fresh herbs, use 2 Tablespoons per cup of water. If you are using dried, use 1 teaspoon per cup. To make the tea, bring a cup of water to boil. Put the desired herb a container. (I use a measuring cup.) Pour the boiling water over the herb and cover.
Suggested Herbs to try: Anise, Anise Hyssop, Burnet, Catnip, Chamomile, Fennel, Lavender (English), Lemon Balm, Lemon Verbena, Mint, Sweet woodruff, Sage, & Thyme. There are many others that are suitable for teas, but these are most common.
Let steep 10 minutes. (Some herbs require different timing, but ten minutes is a basic time. Taste the tea every five minutes until the flavor is right for you.) Strain the tea into a cup. Add Sugar or honey if desired.
Mays Greenhouse ©2010